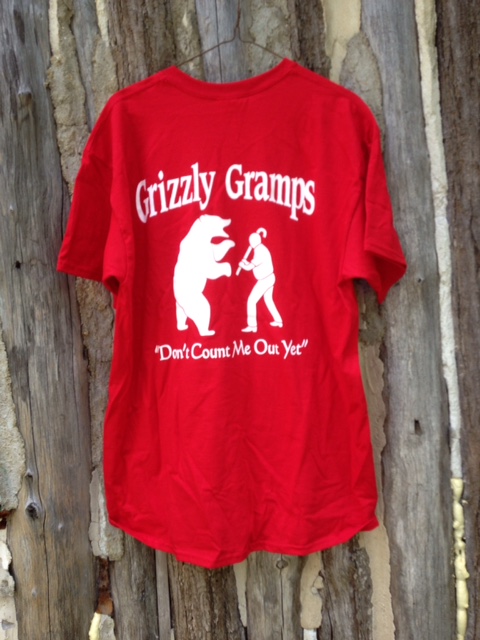 The creation of the logo you see here belongs to my daughter Kelsey. There was something about it that really resonated and inspired me. I believe it could have special meaning for all of us. To Native Americans, the bear symbolized courage and strength which was a toughness their warriors respected and would try to emulate on the battlefield.
Unless you are a member of the armed forces, we may no longer find ourselves in a life or death conflict. However, each of us have our own personal struggles that at times may seem all-consuming. These challenges could come in many forms such as emotional, financial, mental, physical or relational to name a few. So with this thought in mind, the bear here could represent all of life's adversities.
The profile you see to the right of the bear is Grizzly Gramps. He appears a little banged up holding his cane as a weapon. Perhaps life's challenges have been working on him for some time. What's not clearly visible to the human eye is his mental toughness or that indomitable spirit of the bear/warrior. That is why Grizzly Gramps says "Don't Count Me Out Yet".
You can follow Grizzly Gramps on Twitter at #grizzlygramps.